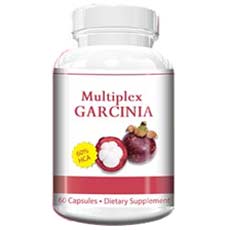 Multiplex Garcinia is a weight loss supplement that can supposedly assist you in reaching your desired weight and physique. It is said to be an energy booster and an appetite suppressant that can reduce your cravings in order to prevent you from gaining more weight.
Multiplex Garcinia comes in bottles containing 60 capsules and you can get a 14-day free trial. If you decide to maintain your subscription, then you'll be charged about $93.
The correct dosage is two capsules per day.
What Are the Multiplex Garcinia Ingredients?
Multiplex Garcinia contains Garcinia Cambogia extract to reduce appetite; Calcium as a nutrient to the bones and teeth; Potassium to promote overall health; and Chromium to promote fat burning and muscle gaining.
What Are the Advantages of Taking Multiplex Garcinia?
The formula includes ingredients that are believed to be able to promote weight loss.
All the ingredients are listed.
There is a free trial available.
Garcinia Cambogia has some positive user comments regarding its appetite-suppression properties.
What Are the Disadvantages of Taking Multiplex Garcinia?
The cost of the product being almost $93 is a bit of a drawback, given the fact that not all customers may necessarily consider it affordable.
Even though all the ingredients in the formula are properly listed on the official website, the quantities are not.
There are no clinical studies on this particular formula. Therefore, its claims of efficacy are not supported by any published science.
There is not much information available about the manufacturer.
The supplement can only be purchased online.
Our advice… don't buy this!
Summary
Reviewer
Review Date
Reviewed Item
Author Rating